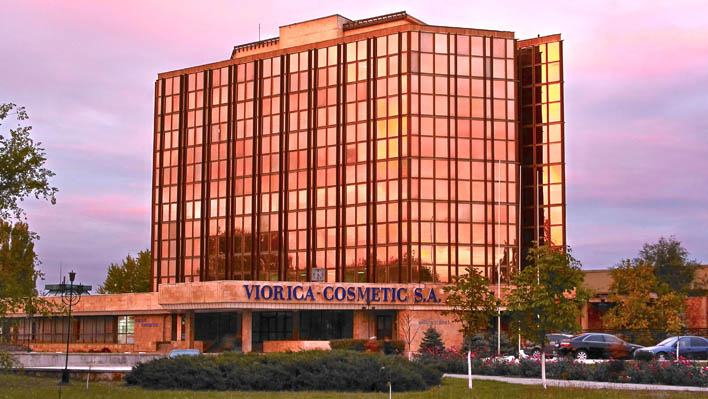 For over 32 years, the company has been producing high quality cosmetic and perfumery products using natural ingredients with a unique effect, such as consumers demand. The strategy of the company is oriented towards observing the optimal correlation between PRICE and QUALITY, creating optimal working conditions for the employees, equipping the working place with all the necessary for the proper functioning of the company.
Nowadays, "Viorica-Cosmetic" is recognized both in Moldova and abroad, the products of the company being exported to Belarus, Ukraine, Lithuania, Romania, Bulgaria, Senegal, etc. In 2017 the company opened its first store abroad in Iasi city, Romania, thus continuing the development of its own network of specialty stores. The network of specialized stores of the factory currently has 36 commercial points and 4 of them are in Romania.
Care for beauty and respect for tradition, health and the environment, complemented by continuous research, originality and attention to the requirements of its customers, have made "Viorica-Cosmetic" an appreciated manufacturer over time. Today, the company's portfolio consists of more than 400 cosmetics and perfumery products. Natural raw material used in "Viorica-Cosmetic" products is grown in its own ecoplantation – "VIOPARK".
The originality and quality of products are recognized each year at various national and international competitions. Viorica products caused a sensation at the prestigious international competition, the Pure Beauty Global Awards, which took place in February 2021 in London, and which, as always, brought together the most respected brands of the global beauty industry. The Viorica Vie Purifying Foam Wash for sensitive skin was a finalist in the category 'Natural & Organic', along with 20 other brands. The second finalist product was the Rejuvenating Body Cream, which, along with 15 brands from all over the world, will fight for the title 'Best new body care product'.