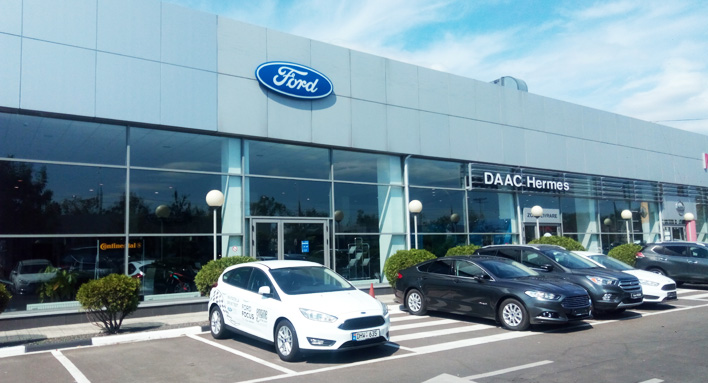 The Ford showroom is the first authorized car dealership for Ford cars in Moldova, and it's one of the companies included in the DAAC Hermes group. The design and technical equipment of the auto-salon as well as the costumer principles of service fully comply with the corporate standards of Ford. The cars on site are delivered by Ford from the assembly plants located in Germany, Belgium and Spain.
The DAAC Auto company has opened the Ford auto center on str. Petricani 17, the showroom meets all modern costumer service standards. In addition to that a specialized Ford service center was opened on the same street, equipped with top of the line equipment for repairs and diagnostics, including a professional testing line, a car wash, a tire fitting zone, a large warehouse for spare parts and accessories.
Thus, you have the opportunity to purchase a car at once, or plan your purchase with us. The Ford salon offers such possibilities as buying a car through leasing, or purchasing the vehicle of your choice through our Trade-In system (by exchanging your old car for a new one), as well as providing the choice of a wide range of accessories for your automobile.