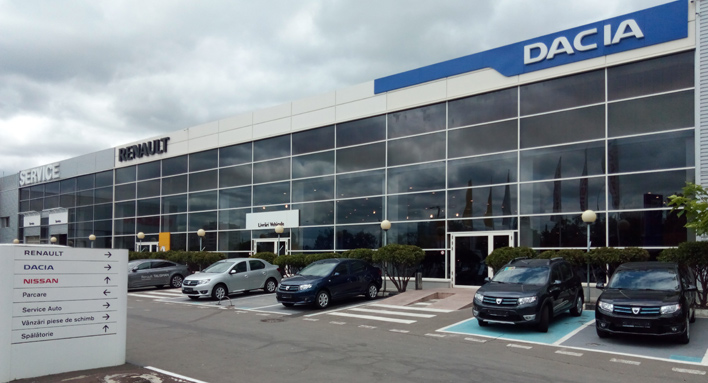 On August 20th, 1968 the UAP plant ("Uzina autorturismului Pitești") was opened with the help of the French automotive giant Renault. The plant released light-weight "Dacia" vehicles under the Renault license. Since 1998, it's a part of the Renault concern, as a subsidiary.
On September 29th, 1999, Renault acquired a 51% stake in the Romanian automaker Dacia for 50 million $. At the end of June 2000, its share was already over 73%, and in May 2001 it increased its stake to 92.72%. Since 2004, the Renault-Nissan alliance is the holder 100% stake-holder in Dacia.
Presently, RENAULT has invested over 150 million euros in personnel training, tougher control over the quality of assembly, the modernization of the painting and stamping department.
The Renault company plans to invest in Dacia about 220 million dollars in about 5 years in order to improve its production complex to even higher standards.
In Chișinău, the DACIA auto-salon is included in the "RENAULT-DACIA-NISSAN" auto center, which is the official importer of AUTOMOBILE DACIA S.A in the Republic of Moldova.